For your children to really succeed in life, they must be resilient, positive and able to cultivate strong relationships. PlayFACTO School nurtures these life skills through positive education in a premium student care environment that's a home away from home.

Your kid's education shouldn't just consist of academic learning. In fact, truly well-rounded kids are more than book-smart; they are also emotionally resilient and mindful, have a positive attitude, live a healthy lifestyle, and know-how to interact socially with their peers.
Singapore's only positive education student care
While your little ones are well taken care of during school hours, how do you ensure that they're in a positive, nurturing environment before or after school?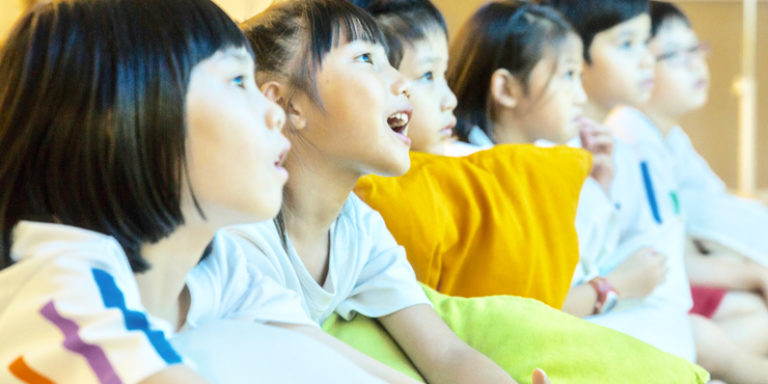 Unlike regular student care providers, PlayFACTO School is a premium student care centre that balances academic excellence and social-emotional learning.
In fact, it goes the extra mile with its positive education approach. Based on the science of wellbeing and happiness, this approach promotes mindfulness and encourages a healthy lifestyle. PlayFACTO School is the only student care and enrichment centre in Singapore accredited by the Positive Education Schools Associate from Australia.
Positive education develops skills that help children strengthen their relationships, build positive emotions and enhance personal resilience. Equipped with these valuable skills, your kids become more effective learners and rediscover the joy of learning for life.
Discover how positive education improves your child's ability to learn through a personalised school tour here.
Some of the positive education activities the kids participate in include mindfulness exercises, which help to clear the mind and improve focus, and making a written record of positive events every week – a practice that teaches gratitude and nurtures feelings of optimism and joy. Character development is also taught once a week – this inculcates wellbeing concepts and promotes positive values.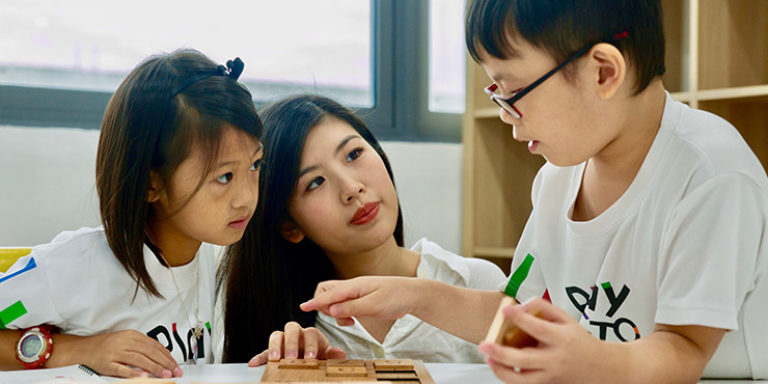 Besides the focus on positive education, PlayFACTO School also offers cognitive play enrichment as well as optional thematic holiday programmes.
Home away from home
As a busy working parent, you want a student care centre that offers a home-like environment. PlayFACTO School ensures that your children are well looked after. For example, it provides vibrant, Reggio-inspired classrooms with flexible furnishings.
This dynamic learning environment encourages the kids' curiosity, creativity, and exploration while helping them stay focused. In addition, its highly trained educators are committed to giving their young students fun, rewarding and engaging learning experience.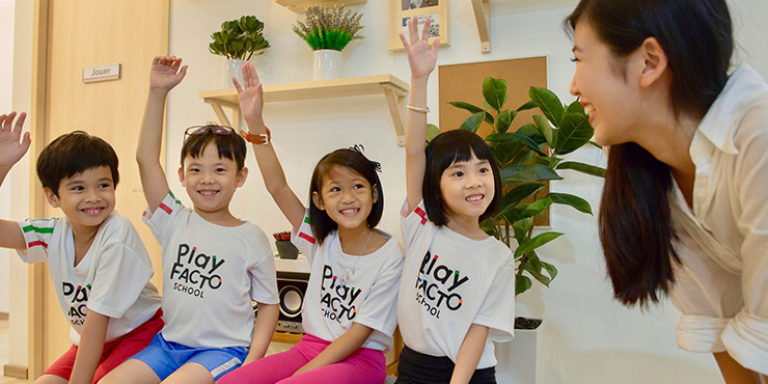 It's not hard to see why the award-winning PlayFACTO School is the top choice for working parents who want only the best for their children. And to help make your child's primary school years even better, PlayFACTO School gives you regular feedback on your kids' wellbeing and character strengths. It also regularly organises positive parenting workshops on topics like positive communication and motivation strategies.
Register a private tour conducted by our very own centre heads.
PlayFACTO School has seven locations in Singapore. Find a centre nearest to you?
This article was originally published on Young Parents